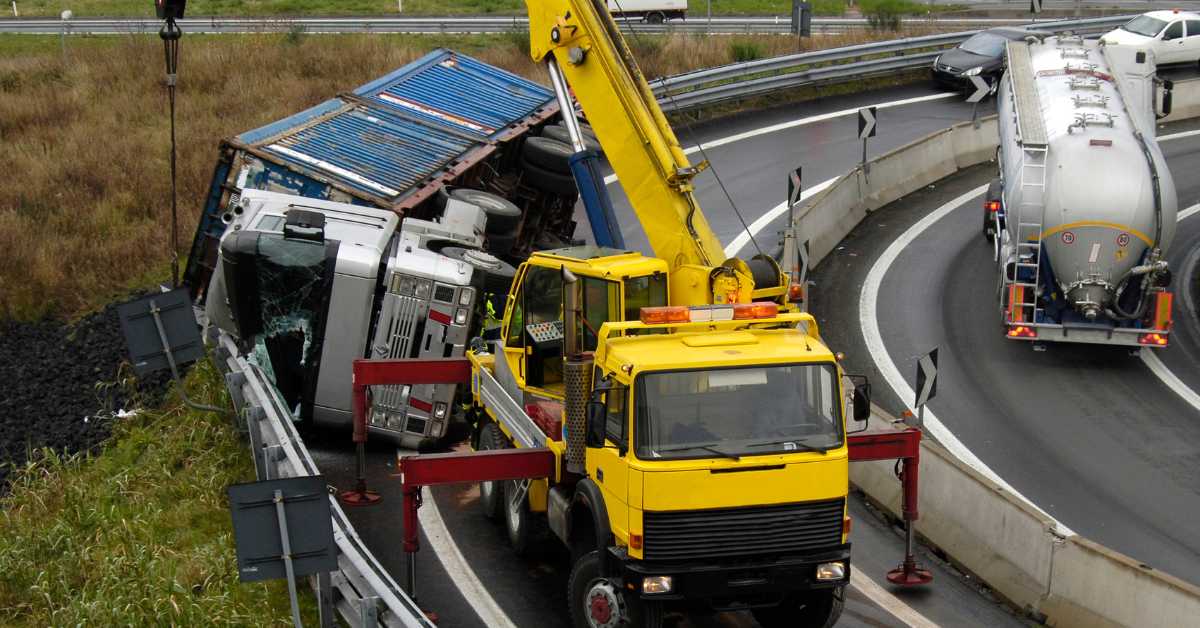 Truck collisions are often catastrophic. As an accident survivor, you may deal with an excruciating and costly recovery process, all during a period when you cannot work because of your medical condition.
An experienced Connecticut truck accident attorney can help you calculate and recover compensation for the wages you lost because of your injuries.
Options for Wage Loss Recovery 
Like your medical expenses and damage to your vehicle, the wages you lose after a truck accident count as economic damages in a personal injury claim. Depending on the severity of your injuries, damages recovery can work as follows:
1. Past or Future Lost Wages
If your injuries are moderate, and your recovery time frame is fairly predictable, it's simple enough to calculate lost wages by the number of work days you missed or expect to miss. The calculation will depend on whether you receive a set salary or hourly wages. 
2. Reduced or Lost Earning Capacity
Often, truck accident victims suffer such severe injuries that they can no longer work or must switch to a different line of work that suits their disabilities. A competent truck accident attorney can help you calculate the losses you suffered — and likely will suffer — because of your injuries.
Calculating lost earning capacity usually considers factors like:
Age

Health condition

Life expectancy

Education, work skills, and training

Income and career prospects before the accident
Documenting Lost Income
Often, the at-fault motorist's insurance company will try to downplay the value of your lost wages and/or your reduced earning capacity. You must work with a skilled, assertive truck accident attorney who will help you document your past and prospective losses.
To prove your losses, you may need to present supporting documentation such as:
Your employment contract

Pay stubs

Tax returns

Documents detailing your employer's bonus and benefit policies

Reports by vocational consultants
Proving lost wages may be more challenging if you're self-employed or a seasonal worker with fluctuating income. In this case, your attorney may suggest additional supporting documents, like customer contracts or business plans. 
Your Maximum Medical Improvement and Lost Wages
Immediately after your accident, it can be difficult to evaluate the full scope of your injuries and the income you may expect to lose because of your current medical condition. Months may pass before you have a clear picture of your recovery and future employment prospects. 
Connecticut's statute of limitations gives you two years to file a claim after a truck accident. It's usually advisable to start your claim as soon as possible. However, after very serious injuries, your attorney may advise you to wait for Maximum Medical Improvement (MMI) before filing a claim. This way, your lawyer can provide a more precise evaluation of your lifelong income loss.
Should You Accept a Settlement?
At several points during your claim process, the defendant's insurance company or lawyer may reach out with a settlement offer. Your attorney will help you evaluate any potential settlement agreement and help you choose whether to accept it. While truck accident cases usually settle out of court, going to trial can be an option. 
Law Offices of James A. Welcome: Skilled Legal Representation for Truck Accident Victims and Their Families in Connecticut
If you or a loved one suffered a truck accident in Connecticut, contact our skilled personal injury team at the Law Offices of James A. Welcome. We offer personal attention, an assertive approach, and nearly two decades of legal experience handling truck collision claims.
Call (475) 241-0824 or message us online 24/7 for a free consultation with a truck accident attorney in CT.