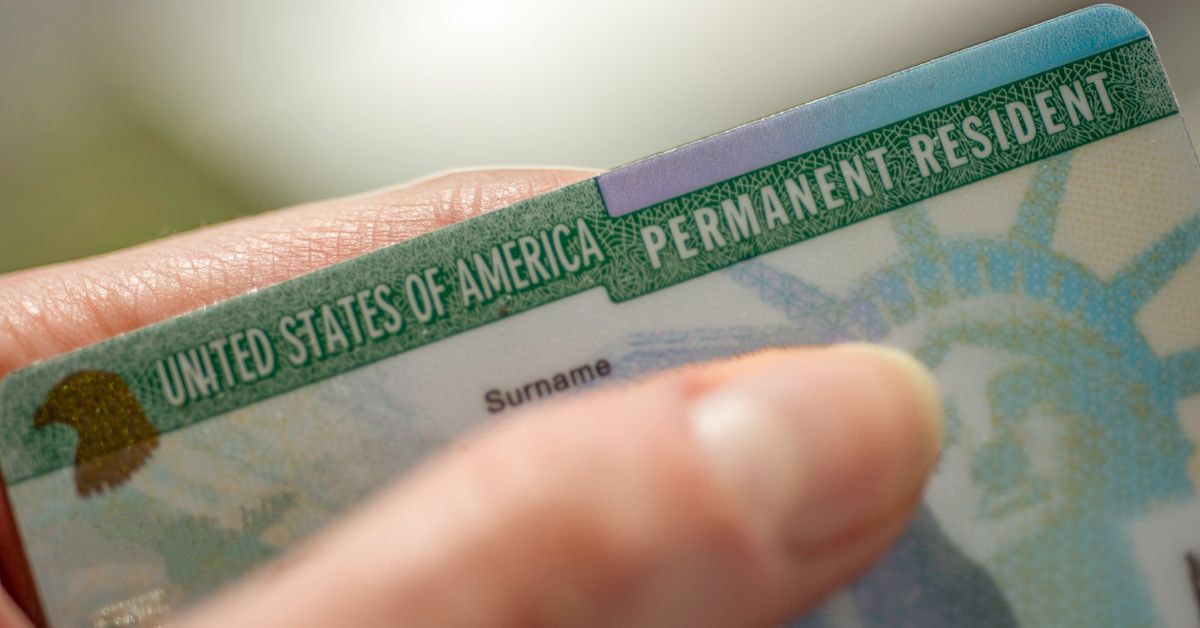 Many permanent residents inadvertently let their green cards expire each year. Be sure to avoid this common mistake. While an expired green card doesn't affect your permanent resident status or your eligibility for work if you're already employed, you may run into other problems. Here's how green card expiration works in Connecticut.
Know When Your Green Card Expires
Your green card's expiration date will depend on your immigration status and the date of issuance.
Permanent Resident Card
A Permanent Resident Card, also known as a green card, is proof of your permanent resident status and eligibility to live and work in the U.S. It is also a valid identification document.
Green cards are typically valid for 10 years. If yours was issued after the 1980s, the expiration date would be printed on the front.
Some green cards from the 1970s and 1980s don't list an expiration date. If you have one of these older versions, you don't need to renew it. However, the U.S. Citizenship and Immigration Services (USCIS) still recommends renewing your green card occasionally to update your picture.
Conditional Permanent Resident Card
If you have conditional permanent resident status, your card will be valid for two years. You must file a petition to remove the conditions of your residence before the expiration date. If your petition is successful, the USCIS will mail you a new Permanent Resident Card, valid for 10 years. If you don't file to remove the conditions on time, you risk losing permanent resident status.
How To Renew Your Green Card
Renewing your Permanent Resident Card is simple. Here are the steps:
Fill out Form I-90 online or mail a hard copy. 

Pay the $540 renewal fee. 

Wait five to six months on average for your new card to arrive in the mail. 
You should renew your permanent green card if it has expired or will expire within the next six months. You can apply for renewal up to 12 months before your card expires. Considering that processing times of six months are standard, it is a good idea to file your application at least eight months before the expiration date.
If you have a conditional green card, you must file a petition to remove the conditions before it expires. You may file the petition 90 days before the expiration date. Don't file Form I-90. Use Form I-751 (conditional status based on marriage) or Form I-829 (conditional status based on investor or entrepreneur status) instead.
When Should You Replace a Permanent Residence Card?
You must replace your green card if the information on it has changed or the card has been lost, stolen, or damaged. To replace your card, use Form I-90.
What Happens if You Don't Renew or Replace Your Green Card?
Staying on top of green card expiration in Connecticut is critical. An expired green card won't change your status as a permanent resident, nor will it affect your current employment or driving license. However, without a valid card, it would be difficult or impossible to:
Prove your immigration status

Prove your eligibility to work in the U.S.

Travel internationally

Return to the U.S. after a trip abroad

Seek new employment

Apply for citizenship
Need To Renew or Replace Your Green Card? Call the Law offices of James A. Welcome
At the Law Offices of James A. Welcome, we have over 18 years of experience helping our clients navigate the U.S. immigration system. If you have questions about green card expiration in Connecticut, call 203-753-7300 or contact us online to schedule a consultation.