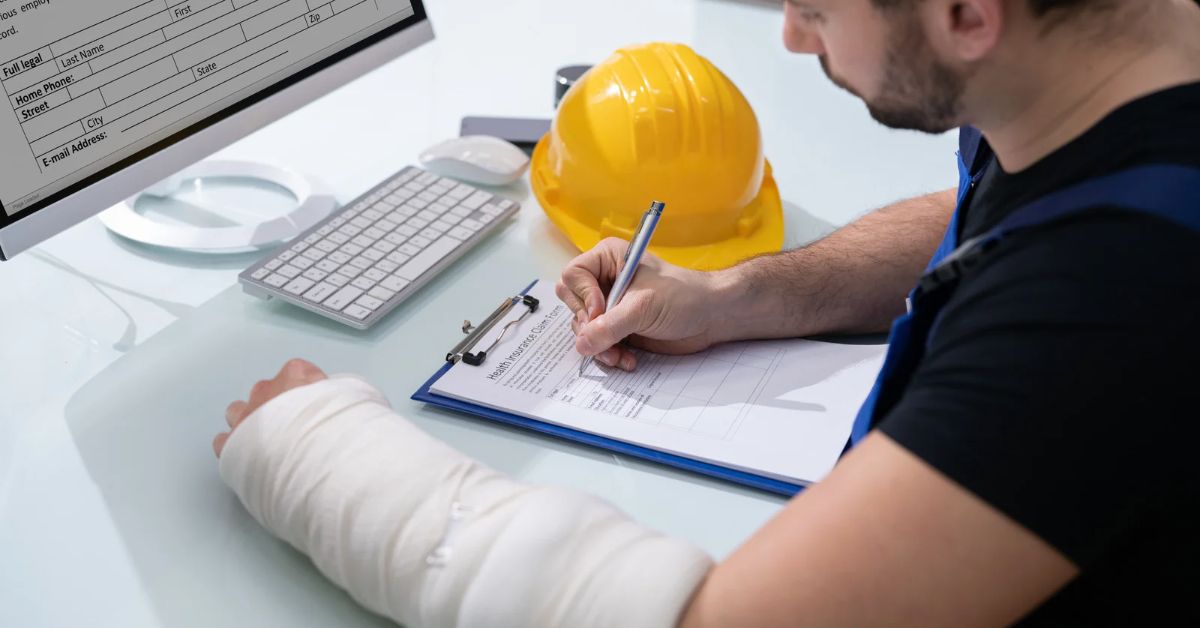 When you can't earn a living due to a work-related injury, you might wonder how to maximize workers' comp in Connecticut. Work-related injuries can be serious and might have long-term effects on your ability to perform the same tasks you once could. Learn more about workers' compensation benefits and getting coverage for your medical expenses and lost wages.
What Do Workers' Compensation Benefits Include in Connecticut?
Workers' compensation is a no-fault insurance plan that many employers must carry to protect their employees when they suffer from work-related injuries. If you incur medical expenses or have to take time off from work due to a work-related injury, your workers' compensation benefits can include:
Medical bills

Transportation costs to visit the doctor

Prescription medication costs

Physical therapy and transportation costs

Wage replacement (308a benefits)

Discretionary benefits

Cost-of-living increases

Vocational retraining and rehabilitation

Temporary Partial Disability (TPD)

Temporary Total Disability (TTD)

Permanent Partial Disability (PPD)

Permanent Total Disability (PTD)

Death benefits
If you can't return to work for an extended period, you could collect benefits of 75% of your weekly earnings, up to the state's weekly benefit limit. If you are able to return to work part-time, your benefits could be 75% of the difference between your previous net earnings and your current net earnings, up to the state's weekly benefit limit.
Your doctor will determine if you have a permanent disability from your injuries when you reach maximum medical improvement (MMI). MMI is the time when further treatment isn't likely to show further improvement in your condition and is the highest level of recovery that can be expected. The state's disability schedule determines the disability benefits you might receive.
Filing a Workers' Compensation Claim in Connecticut
When you get hurt on the job, you need to report your work-related injuries promptly to maximize workers' compensation. Make sure you complete each step appropriately for claims to improve your chances of receiving benefits quickly. To file a workers' comp claim, you must:
Report your injury to your employer.

 Your employer must then file a First Report of Injury with their workers' compensation insurance company.

See a doctor or go to the hospital.

 Get a thorough examination of your injuries and make sure the doctor notes in your file that it is a work-related injury.

File your Form 30C.

 You must notify the Workers' Compensation Commission that you are claiming benefits for your work-related injuries by filing 

Form 30C

.

Get help from a workers' compensation attorney if denied.

 If the insurance company denies your claim or if your employer retaliates against you for filing a claim, you need experienced legal representation for your next steps.
Insurance companies often deny workers' compensation claims, either due to improperly filed paperwork or in an attempt to reduce your claim amount. You can appeal the decision through the Workers' Compensation Commission. You may also need to maximize compensation if you become permanently disabled due to your work-related injuries.
If your employer retaliates against you for filing a workers' compensation claim, you need an experienced workers' comp and labor law attorney on your side. You have the right to file a claim for work-related injuries.
Contact an Experienced Connecticut Workers' Comp Attorney for Work-Related Injuries
When you get hurt at work and need to maximize workers' comp in Connecticut, turn to the experienced work injury attorneys at the Law Offices of James A. Welcome. We have four offices throughout Connecticut, and can help you gather the evidence you need for your claim. Call us today at 203-753-7300 or contact us online to schedule a free consultation.