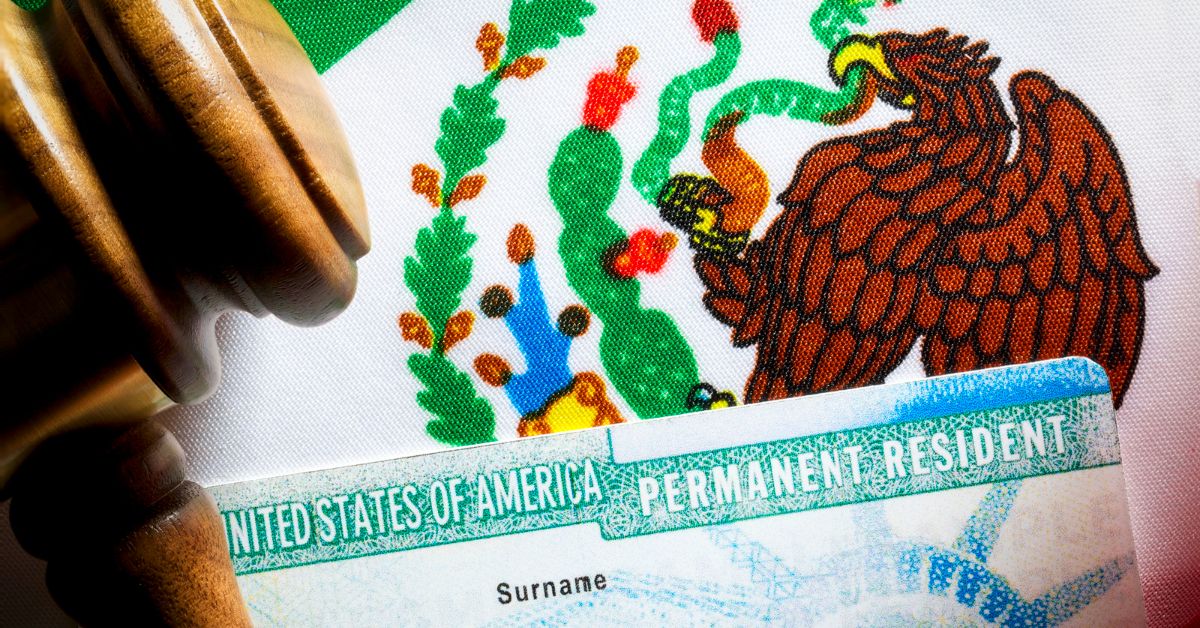 People enter the United States for numerous reasons before deciding to apply for full citizenship. If you entered the U.S. (legally or illegally) as a refugee with legitimate fear of danger to your life in your previous country, you may be able to receive legal protection as an asylee. After living in the United States for one year, asylees may apply for lawful permanent residence (LPR) status, also referred to as a green card. 
Understanding how to obtain a green card for an asylee in Connecticut can feel overwhelming without the right resources and legal support. Consider hiring an immigration attorney to walk you through each step of the process. 
Green Cards for Asylees
Anyone who enters the United States to flee persecution in their home country is an immigrant when they arrive may qualify for asylum status if they can prove the danger they faced. Refugees who are unable or unwilling to return to their home country due to fear of persecution can testify about their experience, to become eligible. Persecution may be based on numerous factors including nationality, race, religion, social groups, memberships, or political opinions. 
Asylum seekers have two primary options for qualifying for asylum status:
The affirmative route: You will present your case to United States Citizenship and Immigration Services (USCIS) officers. 
The defensive route: You will present your case in court in front of an immigration judge to defend your status in the United States against deportation. Any refugee defending their status in court is well-advised to seek legal support from an immigration attorney first. 
How Long Do You Have to File for Asylum Status?
You have one year to file for asylum status after arriving in the United States. Possible exceptions that may extend this period are if your country became dangerous after you left or if you became seriously ill during your time in the United States — for example, if you came to the U.S. on vacation, but couldn't return due to conflict in your nation. 
Green Card Eligibility Requirements
After becoming an asylee, you may apply for a green card after one year of staying in the country. Eligibility requirements for the status adjustment include the following:
Proper completion of Form I-485

Physical presence in the United States when filing Form I-485

Physical presence in the United States for one year after receiving asylum status

Meeting the definition of a refugee, or having a spouse or parent who does

No permanent efforts to resettle in a different country

No termination to your asylum status

Admissibility to the U.S. for LPR, or eligibility for an inadmissibility waiver
How Long Does the Green Card Process Take for Asylees?
Receiving asylum status can take anywhere from six months to several years depending on the complexity of your situation. Transferring your status into full citizenship takes an additional few months to years. 
Complications like needing to defend your status in court can elongate timelines. The entire process involves dozens of complex steps with mounds of intricate paperwork that you must file correctly. Hiring an immigration attorney can ensure that you complete everything properly the first time, eliminating unnecessary hurdles. 
Hire an Immigration Lawyer To Protect Your Rights
At the Law Offices of James A. Welcome, we have years of experience helping clients through the citizenship process, regardless of their unique or challenging scenarios. We can help you through each step of obtaining a green card for an asylee in Connecticut. Call the Law Offices of James A. Welcome at (475) 241-0824 today to speak with our experienced immigration attorneys based in Connecticut or contact us online.