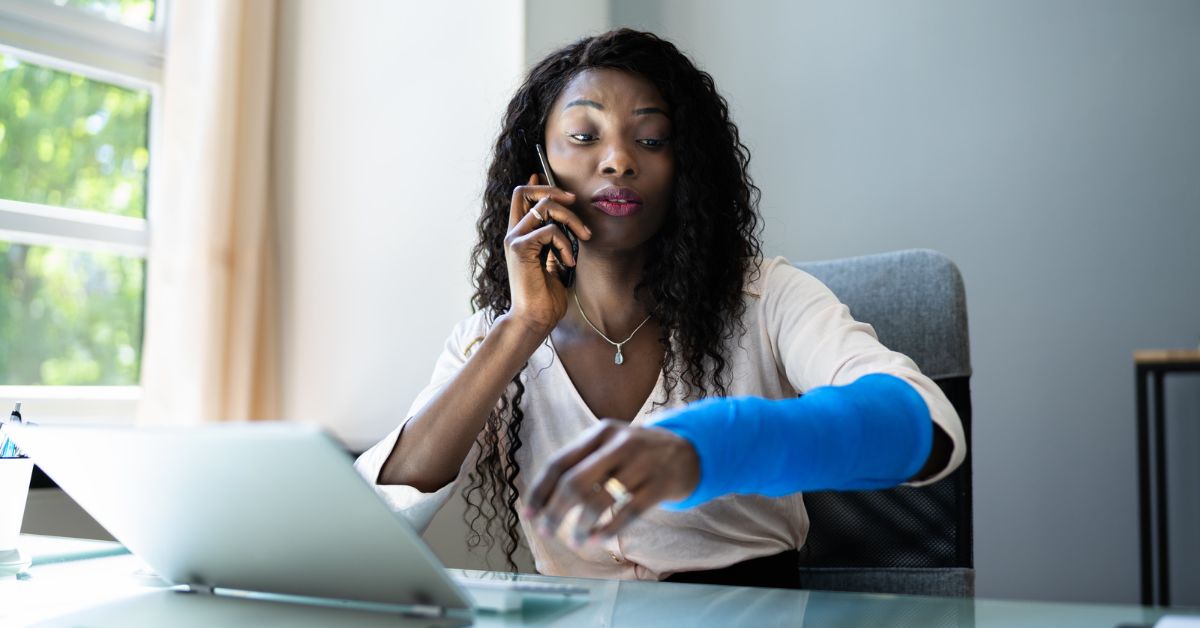 You suffered an illness or injury on the job and started the workers' comp claim process. Now your employer's insurance company offers to settle your case by paying you a single lump sum. Should you accept? Why or why not, and what are you risking if you accept a settlement? Here are insights into the benefits and drawbacks of settling a worker's compensation claim in Connecticut.
The Basic Guide to Workers' Comp in Connecticut
Most employers in Connecticut must carry workers' comp insurance, which covers medical costs, wage replacement benefits, and certain permanent disability benefits for workers who are injured on the job. Workers may qualify for benefits as weekly or monthly deposits until they can return to work. However, these payouts may continue for a longer time if the employee suffered serious long-term or permanent injuries.
If this is your situation, your employer's workers' comp provider may offer you a lump sum to settle your case and avoid covering any future medical bills or paying ongoing benefits. This can be a tempting offer if you're dealing with severe physical injury or emotional trauma and want to resolve your claim with as little hassle as possible. However, before you accept the proposal, it's wise to understand the implications of this decision.
The Pros of Settling a Workers' Compensation Claim
It's hard to deny the benefits of settling a workers' compensation claim quickly and efficiently. Accepting the insurance company's offer allows you to:
Collect your money in one payment

 instead of ongoing payouts. A lump sum settlement can be convenient if you're dealing with lots of bills and other accident-related expenses.

Avoid a hearing. 

If you and the insurer disagree about your disability rating, you may need to resolve your dispute through a hearing, which always carries some risk. A settlement removes the stress and hassle of a hearing and instantly secures your settlement.

Negotiate with the insurer. 

The insurance company may agree to pay for part of your future medical care (like a prospective surgery). You keep your settlement even if you don't end up needing this treatment eventually.
Why You May Want to Wait Before Accepting a Settlement
By settling a workers' compensation claim, you enter a binding legal contract and give up rights of claiming additional benefits for this specific injury or illness. This means you should carefully examine the insurer's offer to understand whether it covers the full scope of your medical costs, lost wages, and other injury-related expenses. An experienced workers' comp lawyer can help you decide whether a settlement offer is reasonable.
The insurance company is likely trying to cut its future expenses by offering you a quick lump sum settlement. These settlements often involve gross undervaluing of your case's worth.
In some situations, it makes sense to wait until you reach MMI ("maximum medical improvement") before settling your case. At that point, you'll have a clearer picture of your health condition, the ongoing medical care you will require, and your future employment prospects.
The Law Offices of James A. Welcome: Legal Support for Workers' Comp Claims in Connecticut
Accepting a workers' comp settlement is an important and usually irreversible decision. Consulting an experienced workers' comp attorney can give you a realistic picture of how much your case may be worth and whether you should opt for settling a worker's compensation claim.
At the Law Offices of James A. Welcome, we have been representing injured workers in Connecticut for over 18 years. We are here to protect your rights and provide efficient legal support throughout your workers' comp claim process.
Call (475) 241-0824 or contact us online to schedule a consultation.