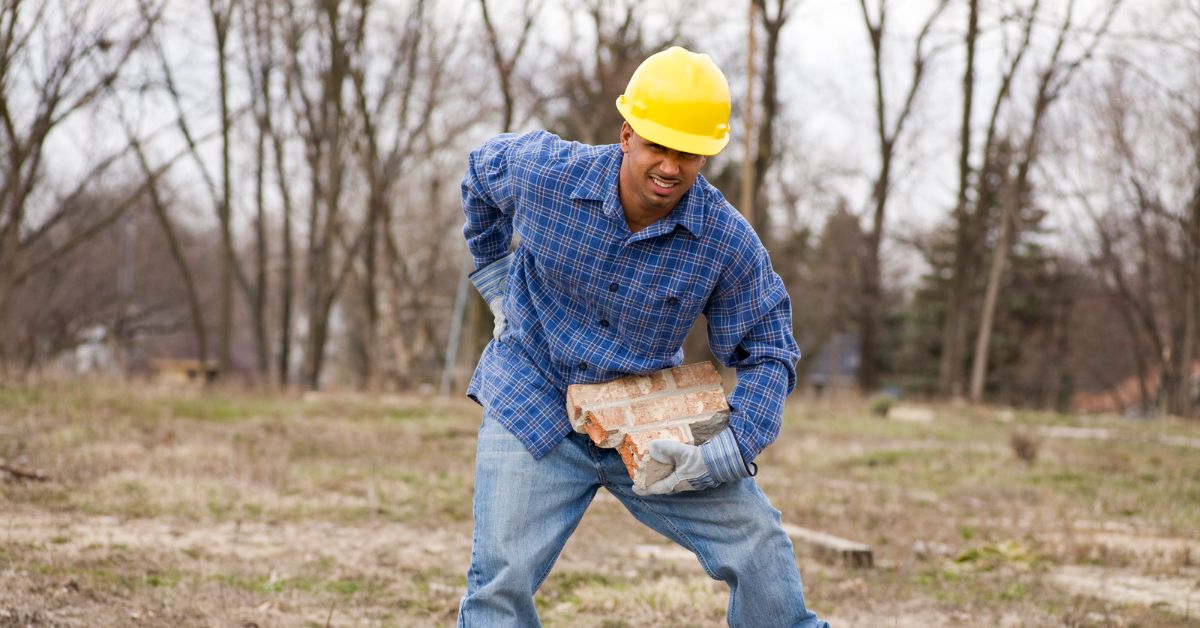 A work-related injury or illness can be overwhelming to deal with and recover from. What happens now? Who should know about your accident? Are you entitled to compensation, and what benefits can you expect?
Taking the right steps immediately after a Connecticut job injury can improve your chances of settling your workers' compensation claim quickly and successfully. Learn what you should do after a workplace accident in Connecticut.
Steps to Take After a Connecticut Job Injury
After you suffer a workplace injury in Connecticut, you should:
Report the injury to your employer or direct supervisor 

as soon as possible. Failing to do so may disqualify you from workers' comp benefits. Once you report your injury, your employer must notify their insurance provider and the Workers' Compensation Commission.

Seek medical care 

if you need it. If it's an emergency, go to the nearest hospital or emergency room. Otherwise, seek treatment from a healthcare provider your employer or their insurance company approves.

Save all documentation, 

including medical records and receipts for your treatment.

File a formal Notice of Claim

, Form 30C,

 

with the WWC (Workers' Compensation Commission). Your employer has 28 days to approve or deny your claim.

Hire a workers' comp attorney 

to represent your interests throughout the claim process. Many workers' compensation claims in Connecticut encounter denials since insurance providers will often look for a loophole to reject or minimize legitimate claims. Working with an experienced attorney can help protect your rights and give you the time you need to focus on recovery.
The filing deadline for occupational injury claims in Connecticut is one year from the date of the accident (or from the time you find out you had suffered an injury). Work-related illnesses usually have a three-year deadline. However, it is wise to start your claim process as soon as possible to make it easier to source relevant evidence, like medical reports and witness statements.
Who Is Entitled to Workers' Compensation in Connecticut?
The state of Connecticut requires employers to carry workers' compensation insurance that covers employees' medical costs and lost wages in cases of work-related illness or injury. This law applies to both full- and part-time workers.
You may be eligible for workers' compensation payouts if:
You sustained an injury in the workplace

You suffered from a work-related illness

Your work-related duties made an existing injury or illness worse
You may qualify for workers' comp even if your Connecticut job injury happened during a business trip, on your lunch break, or because of a mistake you made. 
What Benefits You Can Expect from Workers' Compensation in Connecticut
Workers' comp payouts in Connecticut typically cover:
Accident-related medical costs

, including hospitalization, surgery, rehabilitation, prescription meds, and medical equipment.

Wage replacement benefits

 that may include Temporary Total Disability, Temporary Partial Disability, and Permanent Partial Disability (once you reach maximum medical improvement)

COLA (Cost of Living Adjustments) 

for claimants with Permanent Total Disability

Scarring and disfigurement

 

benefits
Burial costs and survivor benefits

 for eligible dependents of employees who tragically lose their lives while on duty
The Law Offices of James A. Welcome: Supporting Injured Workers in Connecticut for Over 18 Years
Filing for workers' comp may seem daunting, especially if your employer's insurance carrier attempts to deny or downplay your injuries. At The Law Offices of James A. Welcome, we can handle the workers' compensation claim process on your behalf and protect your interests following a Connecticut job injury. Our legal team will support you from the initial filing until your claim's resolution.
Call (475) 241-0824 or contact us online to schedule a consultation with a Connecticut workers' comp attorney.