Waterbury Car Accident Lawyer
Offices Located Conveniently Throughout Connecticut
A car accident can be a very traumatic and difficult experience. At the Law Offices of James A. Welcome, Attorney Welcome is well experienced in car accident litigation, having worked on many of these types of cases. In fact, Connecticut residents have trusted Attorney James A. Welcome with their cases for over 17 years.
Regardless of whether the accident was a fender-bender or a catastrophic collision, our Connecticut car accident lawyers are here to help and provide you with answers and guidance.
---
Reach out for a free initial consultation with our car accident lawyers. Convenient locations in Norwalk, Danbury, and Waterbury! Services are also available in Spanish. Contact us today. 
---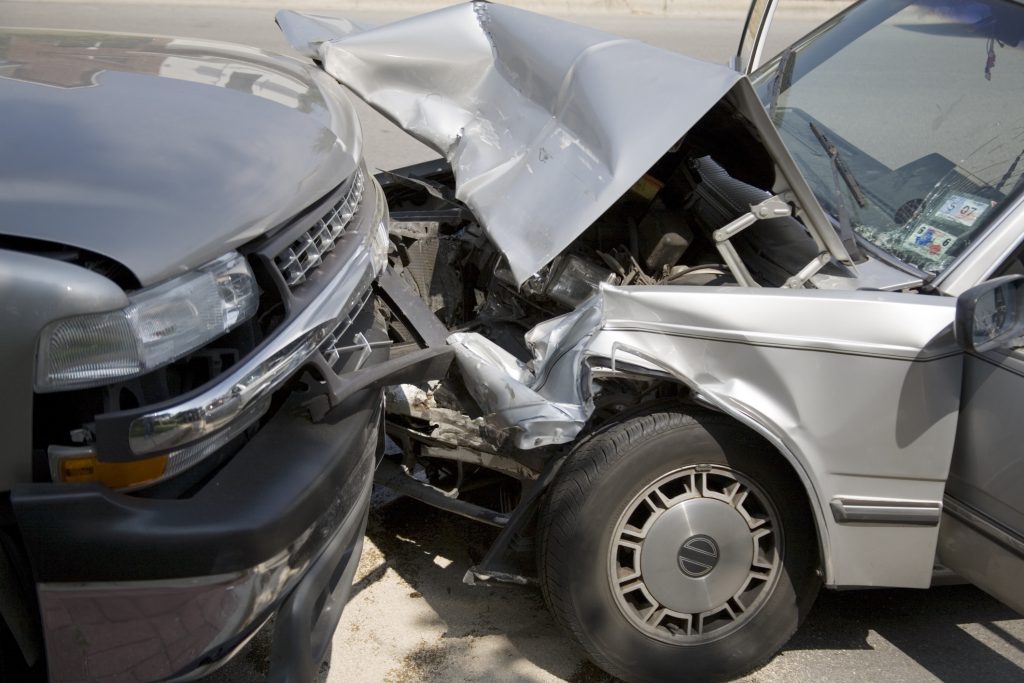 Why Choose Us for Your Waterbury Car Accident Case
We offer a personalized legal experience, with an attentive team that is with you and your family every step of the way as we walk you through the car accident claims process.
Our law office in Waterbury is equipped with the personnel, resources and knowledge you need for a strong claim to damages. We can go to trial, if necessary.
We have experience with many types of car accident cases, including truck, bus, motorcycle, bicycle, pedestrian, DUI, and hit-and-run accidents.
Our intention is to help you win your case so that you and your family have what you need to move forward after a car accident. We have a track record of success.
Why You Need to Hire a Waterbury Car Accident Lawyer
A car accident insurance company does not want to maximize your financial recovery. It wants to minimize your settlement to protect its own profitability. When you hire a Waterbury car accident attorney, you benefit from a trained and experienced professional handling negotiations with an insurance claims adjuster on your behalf. An attorney will know exactly how to handle an insurance company to counter tactics used to diminish your payout.
Aside from maximizing the financial outcome of your car accident case, a Waterbury lawyer can also address your personal needs. A lawyer can connect you to top doctors in Waterbury, for example, and take care of the entire legal process while you focus on recovery. You don't have to deal with complex or expensive litigation alone. Your attorney will help you and your family get what you need in the aftermath of a car accident.
What to Do After a Car Accident in Waterbury?
Knowing what to do after a car accident can set you up for success if you decide to file an injury claim later on.
Remember to do these things if you've been in a car accident:
Remain at the scene: Stay close to where the accident happened and try to make sure the other parties involved stay as well.
Get to safety: If you are on a dangerous part of the road and are not too severely injured, try to move to the side and make sure everyone involved is as safe as possible from other traffic.
Call the police: It can be helpful to have an official police report on hand for your insurance company.
Give accurate information: Do not speculate on what happened. Tell the officer what you know. If asked about injuries, say you are not sure. Some injuries take time to surface.
Take pictures: Take pictures of the vehicles, the road conditions, any present injuries, other people's driver's licenses and any other important information.
Get other's information: Make sure to get the insurance information as well as the name, address, and telephone number of those involved.
Report the accident: Notify your insurance company of the accident and discuss whether you have coverage for your medical bills. If so, you can submit your medical bills to your provider.
Get medical attention: Even if you feel fine immediately after the accident, go to an urgent care or visit your primary care physician to make sure that everything is fine. If an injury surfaces later, sometimes it can be difficult to prove that the car accident was the direct cause.
Keep a file: Keep everything related to the accident all together in an easy-access location so you can have it ready to bring to an attorney, or to reference when dealing with insurance.
---
Injured due to the negligence of another driver? Winning an accident claim can recover compensation for your medical bills, missed wages, and more. Call (203) 753-7300 for a free consultation. We have offices in Waterbury, Danbury, and Norfolk and have a multilingual staff.

---
Is Connecticut a Fault or No-Fault State?
The fault law in the state where your car accident took place can alter your legal options. States that use a no-fault system do not look at fault for the accident when determining financial responsibility (liability) for a car accident. Instead, each driver will seek financial benefits from her own insurance provider, regardless of who caused the crash. In a fault-based state, on the other hand, the driver or party that caused the collision is responsible for paying for medical bills and property repairs.
Connecticut is a fault insurance state. This means that after a vehicle collision, you will file a claim with the auto insurance company of the driver or person that caused the crash. If you are not sure what caused your accident, work with an attorney to investigate the collision. An attorney can help you determine fault and prove liability using evidence such as a police accident report, eyewitness statements, and photographs and videos.
Every driver in Connecticut must carry a minimum of $25,000 per person and $50,000 per accident in bodily injury liability insurance, plus $25,000 in property damage liability coverage. Liability insurance pays for another person's medical expenses and property repairs after an avoidable car accident. In a no-fault state, on the other hand, all drivers must carry personal injury protection insurance to pay for their own losses.
Connecticut's Modified Comparative Negligence Law
Connecticut is also a modified comparative negligence state. This type of fault law means that even if you contributed to your car accident in Waterbury, you could be eligible for partial financial compensation. According to state law, as long as a plaintiff is less than 50 percent responsible for an accident, he or she can recover financial compensation. The courts will reduce the plaintiff's financial recovery by his or her percentage of fault.
For example, if the courts find you 20 percent at fault for a car accident and award you $50,000 in damages, your final recovery would be $40,000 ($50,000-[.02 x $50,000]). If you are found to be more than 50 percent responsible for the accident, however, Connecticut's modified comparative negligence rule bars you from financial recovery. Do not assume you are ineligible for compensation if you contributed to a car accident. Speak to a Waterbury car accident attorney for advice.
Should I Give a Statement to the Other Insurance Company?
The other party's insurance company will not waste any time reaching out to you. It is crucial to avoid engaging in conversation with the insurance adjuster and to not provide anything beyond the basics.
You can tell the insurance adjuster:
Where the accident occurred
When it occurred
What type of car you drive
Do NOT talk about your injuries, any medical treatment you are receiving, or how the accident happened.
5 Common Causes of Collisions in Connecticut
Accidents can be caused by any number of factors, but some are far more common than others. We go over the five common causes of auto accidents.
Distracted Driving
When people think of distracted driving, they tend to think of cell phone use, but distracted driving covers a vast range of bad habits, including changing the radio station, speaking to a passenger, or daydreaming. Basically, anything that takes your attention away from driving is considered distracting.
Speed
Every day, drivers decide to push it over the speed limit because they are late for work, an event, or rushing to the scene of an emergency. Not being mindful of your speed may result in car accidents leading to injuries from whiplash, catastrophic injuries, or even death.
Manufacturer Errors
Rather than a driver's error, car accidents may also be caused by vehicle defects. If your accident was caused by a defective car part, you may also file a claim against the auto manufacturer. Some examples of these are defective brakes, tires, airbags, fuel systems, and more.
Driving Under the Influence
DUI includes driving while under the influence of drugs, even prescribed medication. Before taking a drive, be sure to check that your medications do not cause drowsiness. If you are drinking and need to travel somewhere, call a friend or family member to take you. Other options are taxis or any driving service that you trust.
Poor Road Conditions
In some cases, the driver is not to blame at all. If the road was not well-lit or there was a pothole that caused you to lose control of your vehicle and get into an accident, you may be able to sue the state for compensation. Just speak with an experienced Waterbury personal injury attorney before doing so!
---
Call (203) 753-7300 to schedule a free consultation with our car accident lawyers in Connecticut. ¡Se habla español! Nós falamos Português! Serving Norfolk, Danbury, and Waterbury – contact us today.
---
Common Car Accident Injuries
A car accident can cause serious and life-threatening physical injuries. It may not be possible to fully recover from the injuries you sustain in an auto accident, such as permanent brain damage, paralysis, disfigurement or debilitation. At the Law Offices of James A. Welcome, we have the ability to fight for fair compensation for any type of injury, including severe and catastrophic injuries. We also represent surviving family members in wrongful death lawsuits in Waterbury.
Common injuries suffered in automobile accidents include:
Bone fractures
Skull fractures
Broken ribs
Whiplash
Muscle and soft-tissue injuries
Cuts and lacerations
Traumatic brain injuries
Concussions
Spinal cord injuries
Internal injuries
Severe burns
Lost limbs or decapitation
Catastrophic injuries
Fatal injuries or wrongful death
You may have grounds for a claim with any type of crash injury. Serious injuries can cost your family thousands of dollars in past and future medical expenses. Even a minor injury can lead to expensive medical costs and lost wages.
Our Approach to Drunk Driving Cases
People who get behind the wheel after drinking alcohol are very likely to get into a car accident. Tragically, drunk driving is one of the leading causes of injuries and death on our nation's roads today. When a driver chooses to break the law and operate a vehicle after drinking, they have just chosen to gamble with someone's life.
If you or a loved one was injured by a drunk driver, we'll do everything in our power to hold that person accountable and help you get compensation for your medical bills, lost wages, and pain and suffering.
How Much Is Your Waterbury Car Accident Case Worth?
It is important to understand the true and fair value of your car accident case. Otherwise, you may settle for less than you deserve during negotiations with an insurance provider. The value of your case will depend on factors such as the extent of your physical injuries and how long your doctor expects you to be in recovery. Elements such as your age and income can also impact the value of your car accident claim in Connecticut.
You may be eligible for compensation for the following losses during your car accident case:
Medical bills (existing and future medical needs)
Lost earnings and employment benefits
Damage repair or vehicle replacement
Physical pain and emotional suffering
Mental anguish or lost enjoyment of life
Loss of consortium
Out-of-pocket expenses
Wrongful death damages
Punitive damages
A Waterbury car accident attorney can help you create a comprehensive list of all of the losses you suffered in a car accident. That way, you do not miss any opportunities for financial recovery. Then, your lawyer can represent you during negotiations with an insurance claims adjuster or prepare for a trial – whichever option will garner the best results. Your lawyer will advocate for your best interests every step of the way.
Contact the Law Offices of James A. Welcome Today
For many years, the Law Offices of James A. Welcome has offered personalized and results-driven legal representation for injured individuals and families throughout the State of Connecticut. Our Waterbury car accident attorneys are confident in our abilities to help you, too. From start to finish, we take an exhaustive approach to your case and work towards the best possible outcome on your behalf.
---
Call (203) 753-7300 to learn more about your legal options. Start a free consultation with a Connecticut personal injury lawyer today. Spanish and Portuguese services offered.