Waterbury Personal Injury Attorney
Serving Throughout Connecticut
Many injured victims sometimes hesitate to hire legal representation immediately after experiencing an accident for many reasons. Some may fear retaliation—especially if their accident occurred at their place of work—while others may believe that their injuries are not severe enough to warrant legal action. If you have been injured in an accident, speak with one of our Waterbury personal injury attorneys today at (203) 753-7300.
Why Hire a Waterbury Personal Injury Lawyer?
Many of our clients turn to our Waterbury personal injury attorneys after they have tried dealing with insurance companies on their own and have hit a brick wall. Insurance companies are notorious for giving injured victims the runaround and for low-balling them when offering them a settlement. When you hire James A. Welcome to handle your case, you will be sending a strong message to the insurance company: You are serious about securing justice and fair compensation.
If you Have Sustained a Personal Injury, You Need a Lawyer You Can Trust
Injured in an accident? Contact us online or call (203) 753-7300 and speak with an injury lawyer.
Initial consultations for personal injury cases are free of charge! Call today.
Injury Cases We Handle
Our Waterbury personal injury lawyers are fluent in English, Spanish, and Portuguese and encourage non-English speakers to contact our office for the legal representation that they both need and deserve after an accident.
We regularly handle cases involving the following:
Additionally, we have extensive experience handling car crash cases, especially when the insurance company refuses to pay out on a claim for damages to your vehicle or the time off work that you need to recover.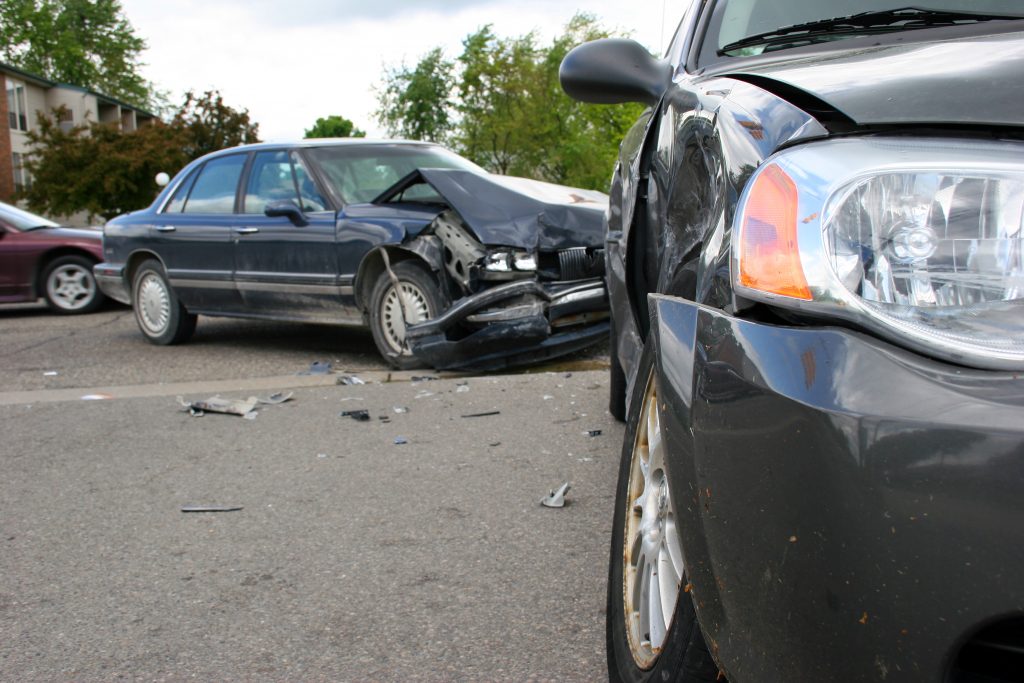 What If I Only Experienced Minor Injuries?
Minor injuries can sometimes create future medical problems that may require extensive and costly medical care. By then, it might be too late to take legal action under the state's statute of limitations, which gives you two years to file a personal injury claim from the date of your accident. Whatever the circumstances were that led to your injury, it is in your best interest to explore all of your legal options with the help of our Waterbury personal injury lawyers while you still can.
Compensation
If you experienced injuries as a result of an accident that was caused by someone else, you may be entitled to recover monetary compensation, referred to as damages. How much you're entitled to will be commensurate to your injuries and what losses they caused. Types of damages you can recover in Connecticut include the following:
Economic
Economic damages refer to the losses that you incur as a direct result of the injuries you suffered from the accident. The most common economic damages include medical expenses, lost wages, lost future wages, and lost earning capacity. If you have to spend a significant amount of money at the hospital and lose out on income because of an injury someone else caused, there's no reason that you should have to cover those expenses. There is no cap on the amount of economic damages that can be recovered by the victim.
Non-Economic
Non-economic damages are more difficult to calculate, as they aren't determined by evaluating actual expenses. Rather, non-economic damages are awarded as a way to compensate you for other losses that can't be quantified, such as emotional distress and pain and suffering. In Connecticut, there is no limit on the amount of non-economic damages you can receive as there is in some other states.
Punitive
Economic damages and non-economic damages are awarded specifically to make the plaintiff whole – to position them to how they were before the accident to the extent possible. However, punitive damages are awarded as a way to punish the defendant and deter them and others from engaging in this type of behavior in the future. Punitive damages are rare and are only awarded when evidence shows that the defendant showed a reckless indifference to the rights of others or an intentional or wanton violation of those rights. For example, sometimes punitive damages are awarded when a defendant was driving under the influence and caused severe injuries to the plaintiff or several plaintiffs.
In some cases, you may be able to recover certain court fees as well, such as filing fees, process server fees, and even fees for attorneys and expert witnesses. When you hire an experienced personal injury attorney, this is something they will assist you with.
You Can Recover Compensation Even if You're Partially At Fault
Many people are under the mistaken impression that a plaintiff can never recover compensation if they are partially at fault for the accident and injuries. Fortunately, this is not the case in Connecticut.
Connecticut personal injury cases are governed by a law called modified comparative negligence. Under this rule, a plaintiff can recover compensation as long as they are not more than 50 percent at fault for the accident. If the fault allocated to the plaintiff is 50 percent or less, the awarded compensation will then be reduced by the percentage that they are deemed to be responsible. For example, if you as the plaintiff are 40 percent at fault and are awarded $100,000, you will take home 60 percent, or $60,000.
Call (203) 753-7300 to Speak with a Personal Injury Lawyer
For many years, the Law Offices of James A. Welcome has offered personalized and results-driven legal representation for injured individuals and families living in Connecticut with great results. We are confident in our abilities to help you too. Our Waterbury personal injury attorneys can conduct an exhaustive investigation of your accident and provide you with a sound and effective case strategy aimed at accomplishing the case outcome you desire. You should not have to suffer more after an accident, much less pay for the financial aftermath.
Call (203) 753-7300 for a free initial consultation with a Waterbury personal injury attorney. Services are also available in Spanish and Portuguese!